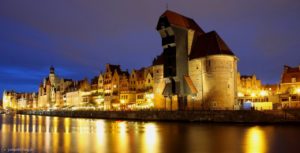 Workshop for all those who want to deepen their understanding of themselves or work on developing their own competence to be a leader, self-directive learning. For people supporting the development of others (trainers, coaches, teachers, psychologists …) is the opportunity to learn about the principles and practice of implementing social change.
Main golas:
Exploration of what we understand on self-directive learning and social change
Leadership training
Identifying what have to be changed
Strategy of working with self-directive teams
Changing of management
Development of action plans
Methodological approach:
we work on case studies
we analyze and look for the best solutions
we use multimedia to conduct training
we give examples, we use films and photography for this purpose
 Expected learning outcomes:
getting to know self-motivating methods and techniques
learning methods of self-organization of the education process
acquiring the skills of introducing exchanges
 Language of training:    English
 Trainer: Jumbo Klercq
In the Dutch adult education for more than 30 years. Original active as trainer in a residential folkhighschool he has explored the principles of Grundtvig, Paolo Freire, Oscar Negt, who give him the inspiration to build a job career in adult learning.
Since 2011 he is board member of Learn to Life, Dutch Platform for International Adult Education and member of the steering committee of the Nieuwe BV
Specialities:
workshops and presentations about innovation, lifelong learning, project development and the knowledge society
realisation of train the trainer seminars and workshops
consultancy about policy development and – implementation of innovation in adult learning in a globalised world
consultancy, support and partner search in project applications and project organisation
developing e-networks to create, share, and use lifelong learning knowledge
Certification and validation of learning outcome:    Europass Mobility
 What we offer:
assistance in preparing an application under Action K1, Mobility of Adult Education,
organization of accommodation,
organization of cultural activities.
Training place: Gdańsk, Dwór Prawdzica http://www.prawdzic.com.pl/
Price: max. 820 Euro (included: 6 nights, breakfasts, lunches, dinners, coffee breaks, training materials, three cultural events)
Training plan
Day 1 / 10.12.2018
Getting acquainted
Showing each others presentations and feedback
Case study on social change
Day 2 / 11.12.2018
What are relevant social changes?
What is self-directive learning?
Case study self-directive learning and social change
Day 3 / 12.12.2018
Leadership and democracy
Leadership and social change
Chance management and other leaership skills
Day 4 / 13.12.2018
What need to be changed?
How to start?
How to manage?
Day 5 / 14.12.2018
Action plans
Feedback and support
Evaluation & certification
Training time: Classes every day in the morning and afternoon sessions
The morning session: 9:00 – 12:30
The afternoon session: 14:00 – 16:30